ABOUT MUSIC MATTERS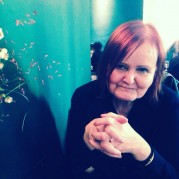 Music Matters – der Name ist Programm! Seit Februar 2007 betreut die PR Agentur von Berlin aus die vielfältigsten Künstler und Bands. Sieben Jahre zuvor arbeitete Maren Kumpe für die Sanctuary Group als  Produktmanagerin und Pressepromoterin. Music Matters widmet sich seitdem der nachhaltigen PR Arbeit für Musiker aus dem In- und Ausland und arbeitet sowohl für etablierte Künstler wie auch für Newcomer.
Music Matters bietet:
– PR/Publicity (Akquise von Reviews, Features, Interviews in Presse, Radio, Internet)
– Product Management
– Beratung
…………………………………………..
Music Matters – the name is our motto! Since February 2007 the Berlin based PR agency has been responsible for a wide range of artists and bands. Before owner Maren Kumpe had worked as a frontline product manager and publicist for the Sanctuary Group. After seven years of service for the British company, the Berlin office was closed. Music Matters is a dedicated agency for established artists as well as for newcomers from home and abroad.
Music Matters services:
– PR and publicity (acquistion of reviews, features, interviews for press, radio, internet)
– product management
– consultancy